Syllabus
Delivery Method and Course Objectives:
This course is offered in a hybrid format with a self-paced online environment and instructor-led content, presentations, videos, reading material and resources. Participating in the course offers an opportunity to network with one another and to collaborate on special projects. 
The aim is to inspire a world where science, technology, philosophy and the arts spur an ever-evolving knowledge quest for intelligent, challenging, and invigorating ideas. The acquisition of information from primary sources and the world's leading thinkers furthers our goal of providing current knowledge, delivered with unique perspectives.
What You Will Learn:
In this course, you will learn all about the philosophy of transhumanism and the framework that generated a worldview and cultural movement. This course examines the primary ideas that define the philosophy, emphasizing its views on human evolution, social change, emerging technologies, longevity sciences, and the future potential of humanity. This portfolio of knowledge includes learning about transhumanist research that reaches across science, technology, philosophical ethics and the arts, to develop a practical approach responsive to our changing understanding of ourselves and the world. 
Weekly Studies Group:
Zoom meeting for all learners! We usually have between 5-50 learners in each weekly session. Takes place every Friday at 10AM PST. Check your time zone at the World Clock.
Knowledge Gained at Completion:
Understand the philosophy of transhumanism and its evolution into a movement.

Discuss universal transhumanist behaviors across the diverse cultures within transhumanism in comparison to culture-specific transhumanist values.

Apply transhumanist concepts and theories to the social, political, and economic landscape.

Evaluate competing philosophical, social, and theoretical interpretations concerning transhumanism and cultural diversity.

Appreciate and understand transhumanism as a valuable approach to the future.
Read more about course details in the full Syllabus below. If you sign up for the course, please "opt in" for email because we do not want you to miss an email from us, which are few but important!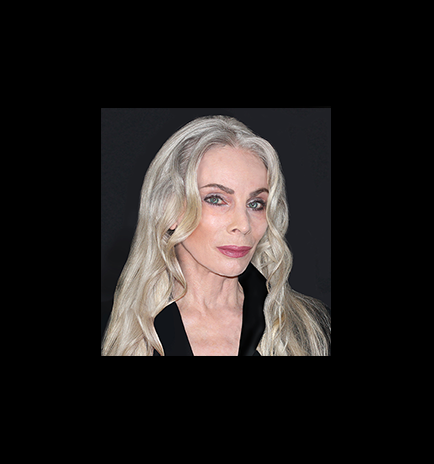 About the Founder,
Natasha Vita-More
Welcome learners! There are many talented people thinking about the future, and about transhumanism in particular. This course introduces many of them.
I developed the Syllabus and course curriculum because I have been teaching transhumanist ideas for years. And with decades of experience in the field, I can provide in-depth knowledge, first-hand experience, access to primary sources, and a practical approach to learning.
Research. As a lifelong learner, my research focuses on the questions humanity is facing today that are impacting our future—from Al to biomedical longevity, nanotechnology, robotics, the humanities, arts, games, AR, VR, and the hard and soft sciences that are changing our lives.
Writing. I write about the many issues concerning what it means to be human, the relationship between humanity and the ecology of life systems, future sapient agency, legal issues of identity and self-ownership, and an awareness of our trajectory that requires us to reflect on where we are headed. 
Study. My study examines visionary ideas and also how we can strategize existential threats and assess the scope of Al and supercomputers, build awareness of cybersecurity, ecological systems, as well as human rights such as morphological freedom, right to life, and new rights that are on the horizon. 
You can find me on LinkedIn to see my credentials and my personal website and CV. 
Example Video Title
Help your students visualize the story with a captivating video about your course. Give more context with a brief description here. You can also leave the Header and Description text fields empty to let the video speak for itself.